The Codman Shoulder Society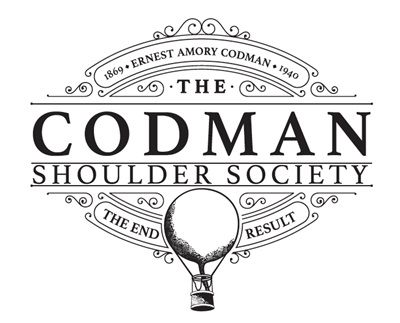 "Give me something that is different, for there is a chance of its being better." EA Codman, 1934
The Codman Shoulder Society (CSS) is a group consisted of Dr. Warner and Dr. Higgins' former fellows that meets annually at the conclusion of the San Diego Shoulder Course held in San Diego, CA, in June. Our alumni group was given this name in honor of the father of the End-Result concept, Dr. Ernest Amory Codman. The CSS and its annual meeting are used to foster development of former fellows' careers and simultaneously provide evidence-based work to support shoulder care.
Who are we & What is our Purpose?
1. Like-minded individuals who share an educational experience and want to stay engaged in advancements in shoulder care. This will benefit our patients and continue to contribute to our knowledge which leads to improved care.
2. This includes all former Boston Shoulder Institute Fellows (formerly known as Harvard Shoulder Service Fellows), all MGH Sports Medicine Fellows who have worked with Dr. Warner, and all former UPMC Sports Medicine & Shoulder Fellows who have worked with Dr. Warner. In addition, we will include all International Fellows who have worked with Dr. Warner for over 6 months.
3. Codman believed in "The End Result" and the value of the patient's outcome as the most important measure of shoulder care. This is the equivalent of Value-Based Shoulder care now. We believe in this principle.
4. Codman also said "Give me something that is different, for there is a chance of its being better." This is a commitment to always ask questions about the status quo of treatment and look for something better for our patients.
5. This group offers the opportunity to meet once a year and discuss important Shoulder Care issues, ask questions, and then offer those interested in working together the opportunity to answer them.
6. There is an opportunity to facilitate studies, registries, etc (I would be happy to support and coordinate).
7. There is an opportunity to support and advance the careers of all former fellows through academic productivity, which may lead ultimately to successful entrance into the ASES.
8. San Diego is the perfect location given the weather and accessibility and the opportunity to attend the best Shoulder Course in the United States each year, The SDSI.