Scapular Fixation Testimonial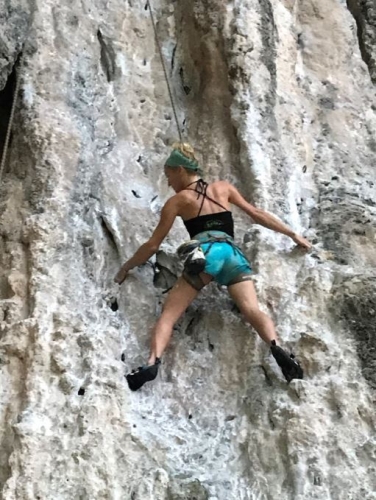 "I was diagnosed with FSHD when my scapulae began severely winging at 18. I just turned 30 years old this year. About 3 years ago I lost nearly all muscle in my right arm within a very short period of time. I could barely lift my arm to touch my face or drink a glass of water. When my arm got really bad I decided to look into surgery. I had long been considering scapular fixation surgery, but I was incredibly nervous to go through something so invasive and even more terrified for the recovery period. But I was willing to do anything to regain some of my motion back, so I mustered up the courage and had my first surgery in December 2015. This was without a doubt the best decision that I have ever made in my life. While I still have a hard time lifting my weak arm using my bicep, my overall range of motion in my shoulders is incredible. I had the second scapular fixation surgery done this past December, both of them by Dr. Higgins in Boston.  
It is difficult to find the words to express how incredibly grateful I am to a surgeon that gave me my body back. You changed my life.
I feel like an entirely new person with so much confidence and hope. It feels amazing. I am living without any pain in my shoulders. They are still a bit tight, but I'm slowly working them out and seeing improvements every day. This week I attempted rock climbing. I had to give it a try, even though I was pretty certain I wouldn't get 2 feet off the ground. But I did it. I got to the top. I can't tell you how incredible that felt. I've been careful not to push myself too hard and take days in between to rest, but I'm now climbing 25 meter cliffs in Thailand with little to no soreness after. I feel the atrophied muscles in my right bicep slowly coming back. You responded with uncertainty when I asked you if I would ever be able to rock climb. Because of you, I can. You are truly an absolutely amazing surgeon and artist, and thank you from the bottom of my heart so much for giving me my confidence, strength and life back."