Subscapularis Tendon Injuries
The Normal Subscapularis: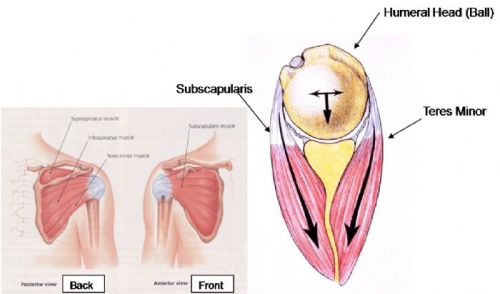 The subscapularis, located in the front of the shoulder, is one of the four muscles that make up the rotator cuff. It is the most powerful of all the rotator cuff muscles. Its function is to help the shoulder joint move and create powerful motions such as internal rotation, which occurs when the arm is pulled toward the body as with a tennis stroke or with swimming.