Scapulothoracic Winging
(Mena Mesiha MD, Paul Yannopoulos BA, JP Warner, MD) April 2013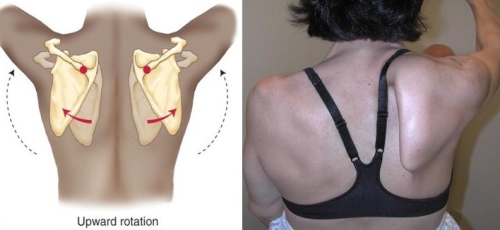 Fig. 1: (left side)Normal Scapular rotation (right side) Scapular winging.
The scapula, also known as the shoulder blade, is the triangular shaped bone that sits against the rib cage on the outer portion of the upper back. Normal shoulder motion requires that the scapula rotates outward and forward (Fig 1: Left side). If one or more of the scapular stabilizing muscles does not work properly the scapula wings and moves in the opposite direction of the shoulder joint (Fig. 1: Right side). This results in limited motion.
Scapular Winging: Videos for Professionals
4.) Are their different types of winging?
There are three types of winging. Which type a patient has depends on which muscles are involved.
How is Scapular Winging treated?