Visiting Boston
General Information about coming to visit: http://www.cityofboston.gov/visitors/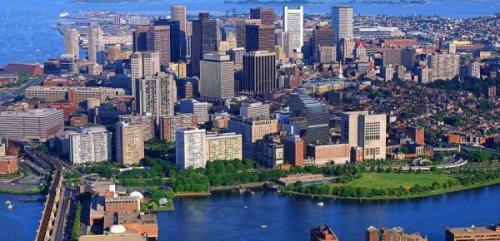 Places to stay in Boston:
The Liberty Hotel, conveniently located right beside Mass General- http://www.libertyhotel.com/ — Once the storied Charles Street Jail, The Liberty Hotel welcomes guests to Boston with the spirit of a landmark liberated following an extensive $150 million acquisition, renovation and construction process. Marrying historic architecture with the high standards of refined, modern travel, The Liberty Hotel is New England's premier luxury destination.
There are MANY places to stay in Boston, in a wide variety of neighborhoods, all with relatively easy access to MGH and the Brigham. For those being conscientious about their hotel budget, one can easily stay further away from Boston, as long as you have close access to the "T", a commuter rail or a car. Places like Cambridge, Medford and Somerville to the north and Jamaica Plain, Roxbury, South Boston and Quincy to the South are all accessible by 'T' and are more affordable places to stay than downtown Boston. With that being said, downtown Boston is a lovely place to stay and visit- with all of the amenities: great food, music, historical landmarks, beautiful parks and professional sports teams.
When choosing a place to stay, it's important to consider ease of access to the hospital. For newcomers to Boston, driving in the city can be a confusing and, at times, frustrating endeavor. Additionally, there are no 'bullet trains' in Boston. If you are in Somerville, it takes almost an hour to reach the Brigham via public transport.
Mass General has it's own stop on the "T" , Boston's public transit system. Charles St./ MGH is on the Red Line, the first stop across the river from Cambridge and the last stop in Boston proper, for outbound travelers. The hospital is also located about a ten minute walk from North Station, a commuter rail hub. MGH is located right off Storrow Drive, close to I-93 and I-90. This makes driving-in relatively feasible for people coming from nearby.
HAVE a LOOK at this map of the T to locate MGH and BWH. MGH is at Charles/ MGH- Red line. BWH is at Brigham Circle, Green Line (Heath St- E Line)
Brigham and Women's Hospital is located close to the 'Fenway and Kenmore' area of Boston, near the Museum of Fine Arts, Boston Symphony and Longwood Medical Center. BWH is located on the historic 'Green Line', a subway/ trolley system that weaves its way westward through Boston to service Newton, Brookline and Jamaica Plain. See above link "There are many…" for a look at nearby hotels.
It should be stated that driving to BWH is certainly do-able (don't worry, you won't be alone on the roads), but plan for traffic around rush hour and remember to be alert travelling alongside notoriously aggressive Boston drivers (see reference below).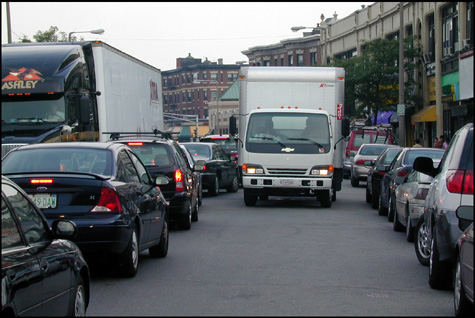 Things to do in Boston:
A city with an unrivaled tradition of professional sports.