Cristin Taylor, DPT, MSHS, PA-C, PT, ATC
Physician's Assistant for Dr. Laurence Higgins
Main number: (617) 732-8891
Fax: (617) 730-2810
Cristin graduated from Boston University's Sargent College with a BS in athletic training. She went on to complete her doctorate in physical therapy at University of Miami's Miller School of Medicine. After working for a few years at Walter Reed Army Medical Center , she returned to George Washington University to complete her training as a physician assistant in 2012. Cristin started her PA career in orthopedic oncology at The Sinai Hospital of Baltimore, later moving with the practice to MedStar Franklin Square Medical Center. She joined Dr. Higgins team at Brigham and Women's Hospital in 2015. Cristin is also involved in international medical relief and health care education, having made numerous volunteer trips to hospitals in urban and rural Haiti. She has peer reviewed scientific publications in the American Academy of Orthopedic Surgeon's Orthopedic Knowledge Online Journal and in Advances in Skin and Wound Care. Cristin is an active member of the American Academy of Physician Assistants and Physician Assistants in Orthopedic Surgery.
Julie Binney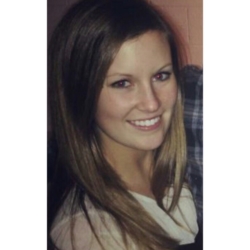 Operations Coordinator for Dr. Laurence Higgins
Direct Line: (617) 525-9273
Main number: (617) 732-8891
Fax: (617) 730-2810
Julie grew up in Easton, MA and currently resides in Cambridge. She holds a Bachelor of Science degree from Merrimack College, where she majored in Health Sciences, competed as a Division II cross-country and track athlete, and was a member of the National French Honor Society. She joined the Boston Shoulder Institute in August 2015 from Berg, LLC. Outside of work, she enjoys exercising, drinking coffee and spending time with her friends and her rabbit, Teddy.
Sharnise Green
Surgical Coordinator for Dr. Laurence Higgins
Direct Line: (617) 732-5887
Main number: (617) 732-8891
Fax: (617) 730-2810